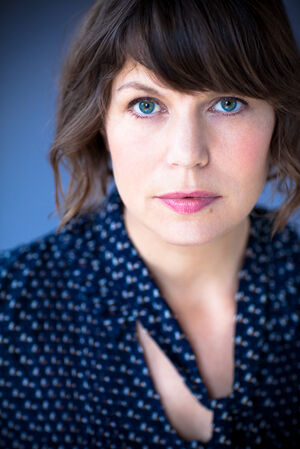 Emily Jenkins (born 1967), who also writes under the name E. Lockhart, is an American writer of children's picture books, young-adult novels, and adult fiction.
Jenkins's first book as by E. Lockhart was a novel, The Boyfriend List, published in 2005. There are three sequels, The Boy Book (2006), The Treasure Map of Boys (2009), and Real Live Boyfriends (2010), and the four are also known collectively as the Ruby Oliver novels after their central protagonist. Another novel, The Disreputable History of Frankie Landau-Banks (2008), was a finalist for both the National Book Award for Young People's Literature and the Michael L. Printz Award. Her picture books, written as Emily Jenkins, have won some honors including Boston Globe–Horn Book Award Picture Books runners-up and the Oppenheim Toy Portfolio Platinum Book Award.
Ad blocker interference detected!
Wikia is a free-to-use site that makes money from advertising. We have a modified experience for viewers using ad blockers

Wikia is not accessible if you've made further modifications. Remove the custom ad blocker rule(s) and the page will load as expected.